While it's incredibly difficult for a song to make it to the top of the Billboard Hot 100 chart, staying there is even harder.
During the first half of 2022, only 13 out of the 42 Top 10s remained for 10 weeks or more since their release!
Justin Bieber and The Kid LAROI's smash hit, Stay, held true to its name, hanging around the Top 10 for an astonishing 44 weeks (second only to Blinding Lights, which set a Hot 100 chart record with 57 weeks). Glass Animals' Heat Waves followed at 31 weeks and Ed Sheeran's Bad Habits rounded out the top 3 at an impressive 26 weeks.
So, what are the marked differences between songs with staying power and those that didn't make it to the 10-week mark?
In this article, we examine some of the characteristics that set apart the songs that charted for 10 or more weeks in the Hot 100 Top 10 during the first half of 2022.
Beginning with sub-genres and influences, pop was ubiquitous, influencing the sound and vibe of all songs spending over 10 weeks in the Top 10. Hip hop followed distantly at just under half, and rock rounded out the top 3 at 38%.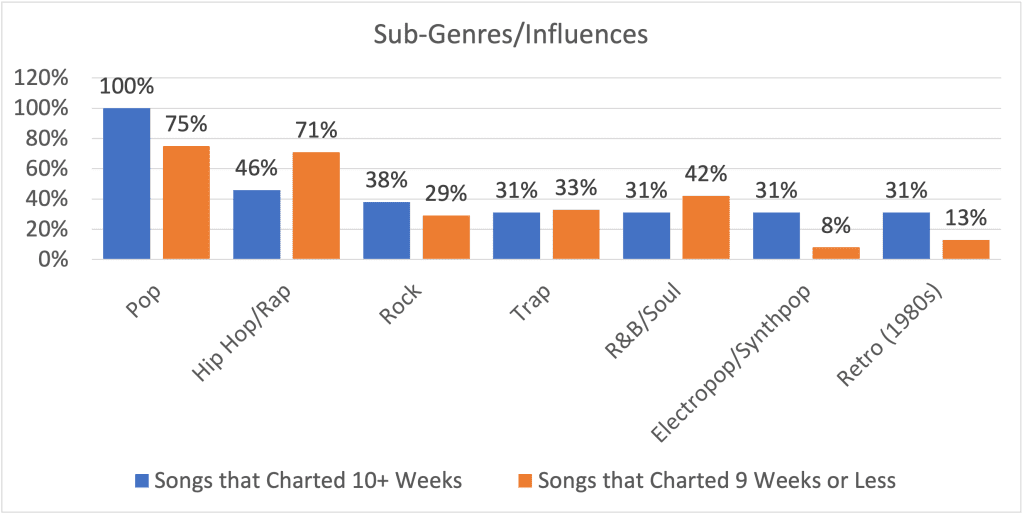 Another notable difference among songs with staying power is that the majority established a key hook in the intro (69%).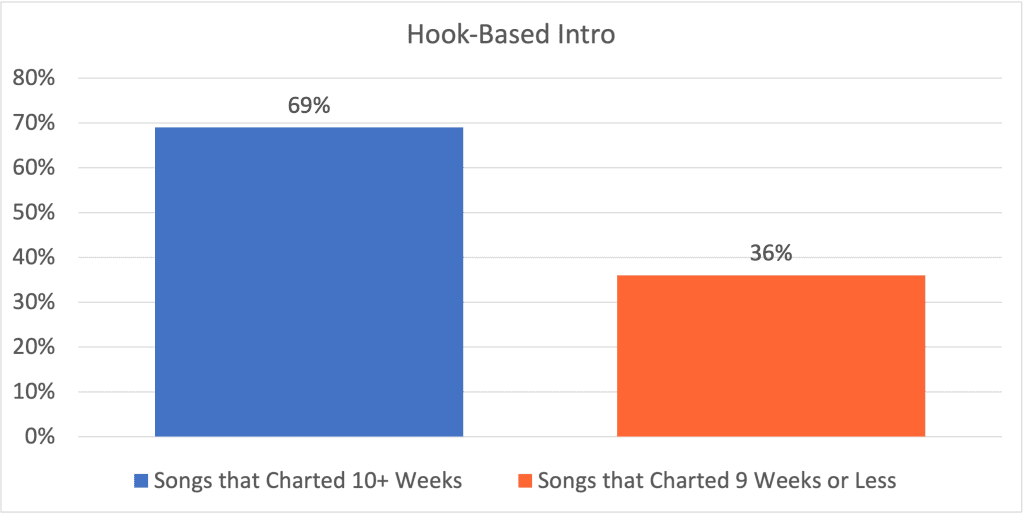 Songs with staying power were also notably faster than those that charted for nine or less weeks, averaging 15 BPM faster, at 111 BPM.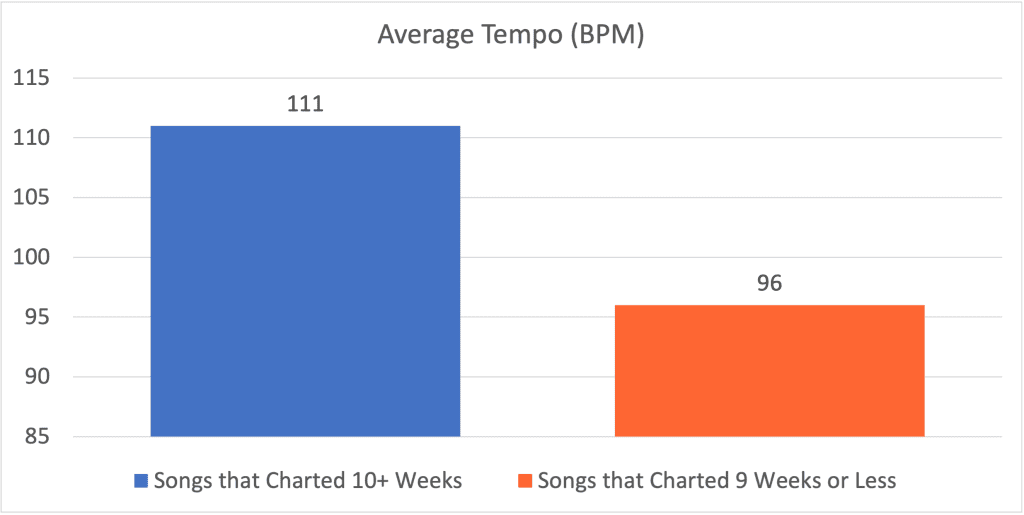 Hit Songs Deconstructed subscribers can read the rest of this article here.
Not a Hit Songs Deconstructed subscriber?
Hit Songs Deconstructed empowers creatives and music industry professionals to create and release music that competes at the highest levels through unparalleled insight into the craft and trends behind today's hits.
Sign up today and save 15% with discount code "CREATE"!
Below is a Spotify playlist with the songs referenced in this article:
BACK TO HSD WIRE