Truth Hurts is a love/relationship, empowerment and boasting-themed song about a protagonist (Lizzo) who is demoralized through a failed relationship but ultimately emerges confident, empowered and ready to move onto bigger and better things. The narrative is conveyed in a highly engaging manner using past, present and future tenses with a combination of first, second and third-person P.O.V.'s and all aspects of the A.I.D.E. principle (Action, Imagery, Detail and Emotion).
Among the numerous elements that make the narrative so effective and compelling are two powerful opening statements (the intro line 1 chorus tease and the iconic "100% that bitch" lyric at the top of the first verse); the empowering, relatable portrayal of the protagonist as both a vulnerable woman and a "bad bitch" "goddess"; the use of slang that primes the song to more easily connect with a Hip Hop audience despite its more overt Pop characteristics; nonsensical lyrics that provide the chorus and bridge with infectious, section-defining spins; A.P.M. (Audience Participation Moment)-primed lyrics that are geared toward engaging live audiences with the song's many recognizable lyrical moments; and a universal, easy-to-follow storyline.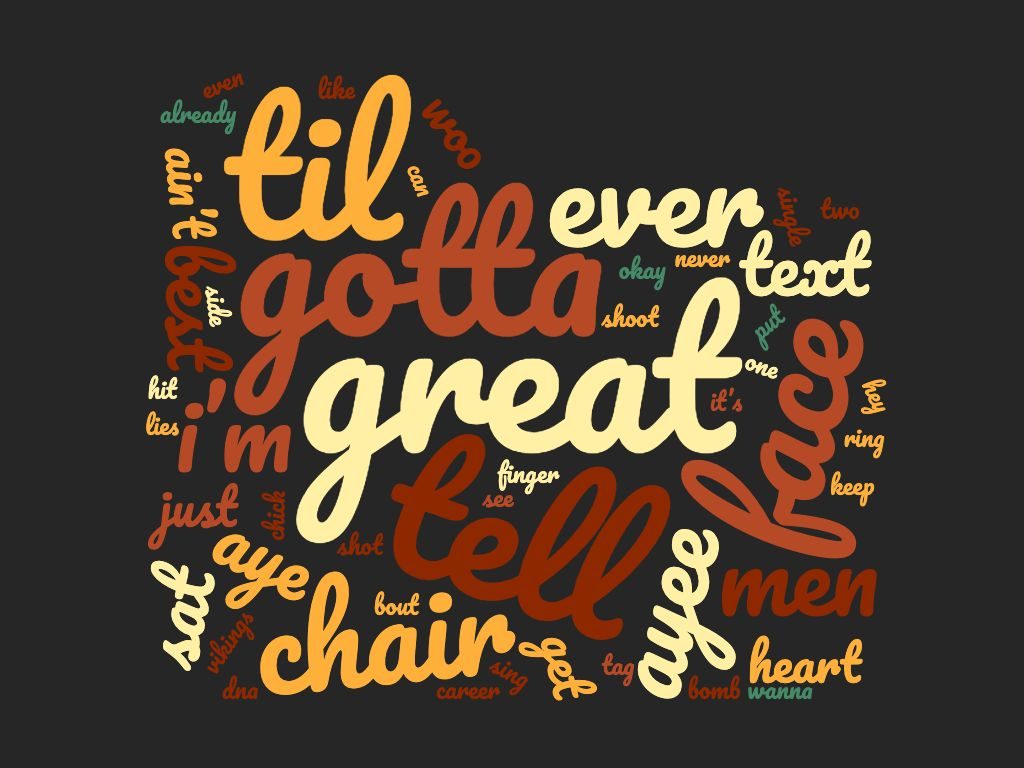 Gluing together Truth Hurts' engaging narrative with its equally stellar melodies is its highly effective rhyme scheme. Among the plethora of techniques that the writers use are a combination of internal and end-of-line rhymes, abundant alliteration, cross-line and cross-stanza commonalities and modified pronunciations to help make non-rhyming lyrics connect.
Truth Hurts' End of Line Rhyme Scheme


Truth Hurts also utilizes highly effective syllable structure techniques, such as similar line-to-line syllable counts that provide structural familiarity and effective line segmentation to make longer-length lines easier to digest and remember, among others.
Numbers: Denote the total number of syllables in a line.
Numbers in parentheses: Denote the number of syllables in a specific line segment.
Colors: Reflect song sections (note that they do not pertain to the colors used in the rhyme tables)
Together, these qualities along with the array of other optimization techniques utilized throughout the song helped Truth Hurts connect and resonate with audiences throughout the world. For an in-depth analysis of Truth Hurts' rhymes and lyrics, click below to read the report.
Be sure to check out the full Truth Hurts Deconstructed Report for a deep dive into the songwriting and production techniques used to craft this song.
To read this report subscribers can log in here. Not a subscriber? Click here.
BACK TO HSD WIRE