In any hit, an effective rhyme scheme is what glues a song's melody and lyrics together in a cohesive and memorable manner.
This video case study takes a deep dive into what makes the rhymes in Lil Nas X's Montero (Call Me By Your Name) so effective.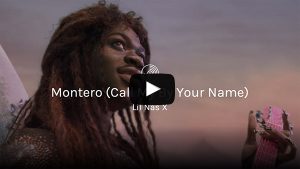 Subscribers can view the full video here.
Not a subscriber? Get access to the full video here. Or, click here to learn more about the Hit Songs Deconstructed platform and sign up for access to all of our videos, articles, reports and much more!
BACK TO HSD WIRE