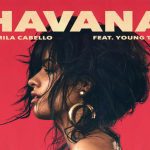 Havana was the second single released from Camila Cabello's debut album, Camila. A duet with Hip Hop artist Young Thug, Havana breaks from Pop conventions while simultaneously embracing some of the hottest trends of the day – Hip Hop, Trap, R&B/Soul and Latin.
Since its release in August 2017, Havana's diverse influences enabled it to crossover and succeed with an array of audiences. To-date, the song has peaked at #1 on over 30 charts throughout the world, including the Billboard Hot 100, US Top 40, US Rhythmic and US Latin Pop Songs charts.
The post Havana Deconstructed appeared first on http://reports.hitsongsdeconstructed.com.