Date:
Saturday and Sunday
March 3 & 4, 2018
Time:
11:00 AM – 2:00 PM EDT
Both Days
The Early Bird Price Expires Jan. 31, 2018
Regular Price: $349
Early Bird Price: $279
Subscriber?
Get your discount code>>
HOLIDAY SPECIAL
Save 25% off the early bird rate AND
Get a complimentary benchmark analysis for a song of your choice against the Billboard Hot 100 Top 10 (value of $99).
"Even though I've been writing professionally for over ten years, I've found several nuggets of gold in each presentation that have improved my writing already."
Roy Stride, Hit Songwriter, Producer, Artist - One Direction, 5 Seconds of Summer, Scouting for Girls
Watch this video to view excerpts from our last workshops.
Whether you're looking to achieve chart success or write underground, non-commercial music, your songs still need to connect with your audience. And by studying the techniques being utilized in today's hits, you'll understand how to apply them to your songs - while remaining true to your own unique artistic vision. Even if you are not a fan of commercial music, by understanding why those songs are so effective, you'll give yourself an edge.
This workshop will teach you how to do just that, AND A LOT MORE. In this intensive two-day, 6-hour workshop, you will learn what makes today's hits so effective, get in tune with current trends, and come away with a wealth of hit songwriting techniques and knowledge to help channel your unique creativity into songs that connect.
There is no reason why you can't find success in today's commercial music scene AND still be true to yourself. Register today!
Who will benefit from attending?

Songwriters looking to successfully channel unique creativity into commercially viable songs, while remaining true to their own unique vision.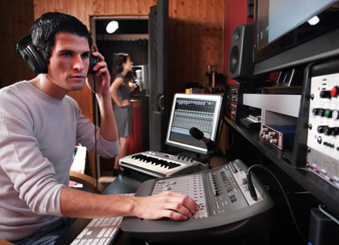 Producers looking for cutting-edge techniques to shape songs.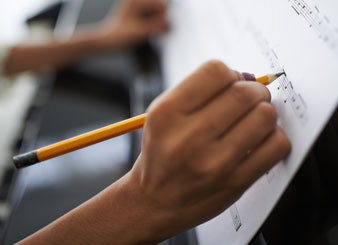 Composers who want to make more targeted pitches to music libraries and production houses that are looking for current sounding music and/or sound-alikes for spots.

Instrumentalists who want to cross over to writing and producing mainstream music.

A&R and Music Industry Professionals looking to expand their understanding of the what, how and why behind today's hits.
Led by Hit Songs Deconstructed founder and editor-in-chief David Penn, this workshop will cover:

Current Trends: The state of the mainstream music scene at the compositional level
Structure: The most popular song forms, length, tempo and keys found in Top 10 hits; techniques for maximizing engagement and memorability
Energy & Dynamics: The three most effective first payoff impact accentuator techniques; "D" (departure) section variation techniques; methods for taking the listener on an exciting and engaging ride
Hooking the Listener In: The most popular and effective techniques for cutting through airwave clutter and hooking the listener in. This segment spotlights narration and plugs, intro/chorus hybrids, multipart intros and more
Lyrics: Key lyrical ingredients, sectional narrative roles, narrative structure and development
Infectious Hooks: The five most effective in-section and cross-section hook techniques and characteristics; post chorus "hook center" multi-hook interaction
Melody & Vocal Production: Melodic structure, rhymes, motives and the K.I.S.S. ME principle; production techniques including vocal layering, delivery types, effects and cross-sectional vocal arrangement
Genres & Influences: Current trends and fads; fusion techniques for incorporating multiple genre, geographic and time-period influences into a single song
Leaving the Listener Wanting More: Methods for leaving the song resonating in the listener's head. This section spotlights sectional recycling, the "Grand Finale" outro, ending characteristics and more
Clever Elements & WOW Factors: Techniques and characteristics that put songs over-the-top and enable them to stand out among their mainstream contemporaries
The songwriting and production techniques covered will be illustrated through case studies utilizing a combination of charts, graphs, notation, commentary, and of course lots of listening. Advanced knowledge of music theory is not required, however, a basic understanding of songwriting is highly recommended.
At the conclusion of each segment, there will be ample time for your questions.
What People Are Saying
"Awesome workshop. I have never seen hit songs broken down in such an accurate and detailed way."
Jerome Baylor
"Tons of fantastic tips and information on how to create hit songs. I learned so much!"
Brett Steelhammer
"You combined elements I've tried to put together through hours of studies, videos, and books into something straightforward and easy to understand."
Reanne Howell
"There is so much you don't know that you don't know. This workshop helps fill that gap, and that knowledge is invaluable."
Bryce Dudzinski
"I've come away with a really solid understanding of what make hits work."
Brian Hecht
"Great event. Would recommend for new and experienced writers."
Summer Edeen
"I would recommend this to producers and songwriters who want to open their mind and improve their way of thinking."
Giulio Cercato