Hit Songs Deconstructed
Stream these Workshops and Watch them at Your Own Pace!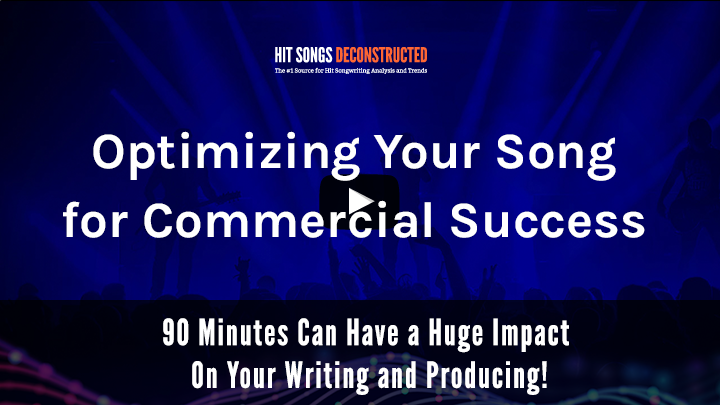 This on-demand workshop is designed to help you learn how to combine your unique creativity with proven techniques to prime your songs for commercial success.

This nine-segment, six-hour workshop provides you with proven techniques that will help you take your craft to the next level, connect with a wider audience, capitalize on trends and channel your creativity for commercial success.