Date:
Wednesday
October 11, 2017
By studying hit songwriting trends you will spot current, evolving, and waning trends, make strategic songwriting and production decisions, and stay ahead of the curve in a fast-paced musical landscape.
Watch this video to view excerpts from our last workshops.
At the beginning of every quarter, Hit Songs Deconstructed offers a Trend Brief, a concise, data-driven webinar offering a snapshot of the Billboard Hot 100 Top 10 hit songwriting and industry trends.
We review compositional trends as a whole across 28+ categories and then filtered by genre. Categories include song length, genres and influences, tempo, key and much more.
Some of the industry trends we look at include songs with a Single Artist vs. Featured Artists vs. Multiple Main Artists, songs with an Artist in the Top 10 for the First Time in 1 Year vs. 3 Years, staying power for songs, artists and record labels, songwriting team collaborations as well as collaborations between songwriters and artists, and more.
Trends are visualized by both line graphs, which show the evolution of each trend over the past year, and bar graphs, which provide a trend snapshot for the quarter.
The quarterly Trend Brief will help you:
Stay ahead of the curve by spotting current, evolving, and waning trends.
Gain insight into what current hit songs have in common – and what is setting them apart.
Identify the key ingredients that are making current chart-topping songs "tick."o Quantify gut feelings for hit songwriting trends with factual data.
Improve communication between creative executives / A&R's and writers.
Benchmark new songs and artists against those with a proven track record.
If you are a songwriter, producer, creative or A&R who is serious about honing your craft, these workshops are for you.  
Are you a Hit Songs Deconstructed Subscriber?
Who will benefit from attending?

Songwriters looking to successfully channel unique creativity into commercially viable songs, while remaining true to their own unique vision.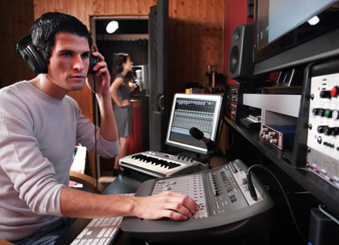 Producers looking for cutting-edge techniques to shape songs.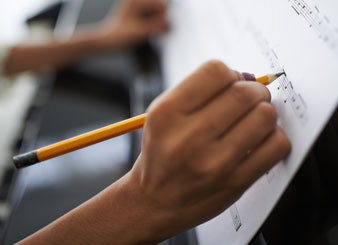 Composers who want to make more targeted pitches to music libraries and production houses that are looking for current sounding music and/or sound-alikes for spots.

Instrumentalists who want to cross over to writing and producing mainstream music.

A&R and Music Industry Professionals looking to expand their understanding of the what, how and why behind today's hits.