THE BUSINESS OF MUSIC DECONSTRUCTED
Publishing, Sync, Releasing a Single, and more!
A six-part masterclass brought to you by
Hit Songs Deconstructed and The S.O.N.G. Space.
This six-part masterclass is designed to hone in on the most important things you need to know to be successful in today's music industry.
Classes are approximately three hours long and include a recording of the live online class (includes Q&A) and the presentation deck.
Music Publishing
Publishing is one of the most dependable, yet misunderstood, sources of income in the music industry. This segment will cover:
PUB vs. PRO: What's the Difference and What Do They Do?
The Publishing Pie: The 200% Song
The S.T.A.D. Formula: Tried and True Method for Finding and Signing Publishing Deals that Are Right for You
Splitting Your Catalog: Short Game/Long Game
Followed by Q&A with special guest Andrew Gould.
About Andrew Gould: With extensive careers at EMI and BMG publishing and, most recently, as Global Head of Creative for Downtown Music Publishing, Andrew Gould has been directly responsible for such hits as "The Middle" by Zedd and "Rise Up" by Audra Day.
The Ins and Outs of Song Sync (TV/film & video game placements)
There has been a major shift in the music industry from "introduce me to an A&R" to "introduce me to a music supervisor!" During this session we will explore this growing revenue stream, including:
Working with and how to approach music supervisors: the dos and don'ts
Non-exclusive sync deals
Case study on sync pitching: Christmas in July
Followed by Q&A with special guest Michèle Vice-Maslin.
Michèle Vice-Maslin is an Emmy Winning, #1 hit music producer/arranger/ songwriter and publisher who composes (both music & lyrics), produces and arranges for artists/ films/television / ads/ promos/ games, etc. She's had numerous hit songs and cuts as well as over 5000 music placements worldwide, which she has procured mostly from her own direct pitching and placing.
The 5 Ps of Releasing a Single
It's not enough to "upload a song to SoundCloud" and hope it goes viral. Releasing a single in today's market takes planning and foresight to have real success. This segment will cover:
To single or not to single: how the market and the business has changed its outlook on the full-length album
The 5 Ps to Releasing a Single
The 1 B: Brand
Special guest Maggie Szabo discusses how she has gone about building her career from a "new girl" in LA to one of the most well-known independent artists in the industry, followed by a Q&A session.
The Importance and Strategy of Collaboration
Less than 1 % of 1% of all #1s were written by 1 person. In this session we focus on how it's not just creatively important, but strategically important, to bring others into your creative mix. Topics will include:
The "Wild Wild West" of the songwriting world
Song splits and how the "rules" can vary from genre to genre
Special guest Stephan Moccio joins the conversation to share the stories behind two iconic hits, "Wrecking Ball" by Miley Cyrus and "Earned It" by the Weeknd, and how collaboration uniquely played a part in the making of these songs, followed by a Q&A session.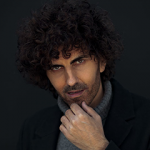 Stephan Moccio is a Grammy and Academy Award-nominated composer, Decca recording artist and producer, and co-wrote hits such as "Earned It" (The Weeknd),  "I Know You" (Skylar Grey), "A New Day Has Come" (Celine Dion), and "Wrecking Ball" (Miley Cyrus) and has collaborated with a diverse roster of artists including Avril Lavigne, Seal, Dua Lipa, Ellie Goulding, James Blunt, Jason Derulo, Jamie Cullum, Jon Bellion and Gary LeVox (Rascal Flatts), to name a few.
Surviving the Industry: A Deep Dive into Self Care and the Creative
To say the music industry is mentally, physically and creatively hard would be an understatement. As co-creator of the BURNOUT song camp with Tayla Parx, Chad will discuss an array of topics aimed at building up your internal strength to "survive" the industry. Topics will include:
Micro-goaling to the finish line
Deals vs. champions
The KEY to not giving up
The music industry in acronyms (little tip to keep in your back pocket for the hard times)
Special guest Andrea Carew takes you through a myriad of ideas and solutions tailored to the creative to keep mentally strong. She will take the class through the exact same mindfulness excise that changed Chad's entire outlook on life and the music business.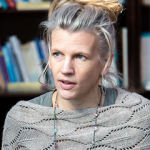 Andrea Carew is a mindfulness and resilience coach who is certified both as an integrative health coach (Duke Integrative Medicine) and as a mental fitness / resilience coach (AIR Institutes – 2016).  Skilled and experienced in curriculum development and delivery, she designed and delivered training modules for Government of Canada public servants on relationship building and reconciliation with Indigenous groups and has served as a clinical instructor at Dalhousie teaching mindfulness and coaching technique in healthcare. Andrea is also a Coach Training Assistant (Duke Integrative Medicine) supporting new students going through Duke's rigorous, highly successful health coach training program.
The Industry in the Pandemic
In an industry that is literally ALWAYS in a state of change, the Covid pandemic is really just another pivot that has had pro and cons.
This segment will be a group discussion focusing on new ways to work and find success during the unique times we are living in.
Special Guest Brian Howes shares how his very first zoom session became a Hot 100 radio hit in under 2 months.
Chad Richardson
Your Masterclass Instructor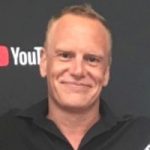 Chad Richardson brings 20+ years of experience straddling the worlds of both the creative and the executive.
He began his career as an artist and songwriter, during which time he released three albums and landed over 30 cuts in the US, Canadian and Asian markets. As a publisher, he signed and guided the careers of Timbaland, Steven Tyler and a host of developing writers such as Lollies and Alyson Kaplan.  During his tenure as the head of operations for SOCAN (Canada's PRO) in Los Angeles, he led the charge for high-profile Canadian songwriters including The Weeknd, Drake, Stephan Moccio, Brian Howes, and Jenna Andrews, to name a few.
His passion for songwriting has led him to become one of the top song camp curators in the industry, having organized and run 31 global songwriting camps which welcomed some of the world's most talented writers including Rami Yacoub, The Monsters and the Strangerz, Sven Thomas, Tommy Brown, Sarah Hudson and Tayla Parx in locations such as Nicaragua, London, Sweden, Canada, France and beyond.
Widely known as the "Dr. Phil" of the Music Industry, Chad Richardson through his consulting firm, The S.O.N.G. Space (Songwriting, Opportunity, Network, Growth), brings his vast experience in the fields of songwriting, publishing and global performing rights to help his clients see what they cannot see for themselves and realize their full potential.
This masterclass is perfect for songwriters, producers, artists and young industry professional looking for a greater understand of how the music business really works.
"I loved the visualizations you guys have created - I'm sure those will come readily to mind when I'm in my next songwriting session." - DD
"My biggest takeaway was probably the strategic melodic structure (in particular the various in-section orderings). They really helped and I'm excited to implement them in my songs!" - JB
"Prosody and coherence of an artist image and a song. And a new insight on concept of nanohooks." - DM
"My biggest take away is the alternating melodic pattern and the subtlety of how to use it in different ways." - PG
"I liked the charts. They made it obvious how everything is interconnected like a matrix." - CO
"My biggest takeaway was the conscious and strategic approach to crafting melodies. EOLAs, limited concentration of tones in melodic sub-parts, repeat motifs - to name a few examples." - OL
"The Melodic Table and our first class session was a game changer. Melodic part structure supports not only the theme but the song itself. Herein lies the mojo of the song." - DJ
By applying the techniques you learn during this masterclass to your music, you will take your writing and producing skills to the next level, regardless of the genre you're working in.

"Amazing workshop, I wish this type of class was taught in my undergraduate or even graduate school curriculum. Spot on with the analysis and relevant to any music theory, composer, songwriter, or producer in the game now. Bravo!"
- Dr. O, producer, Young M.A., Chris Brown, Lil Wayne
"This was one of the most thorough, well-presented and thought out master classes on pop writing I have ever experienced. It was also made user friendly by David Penn's deep understanding of the music he was teaching."
- Jay Rodriguez , Grammy nominated saxophonist, flautist, clarinetist, film composer, producer and arranger

"Very thorough, fun and insightful. Kind of a moneyball for songwriting, which is an interesting and original way of analyzing the creative process. As a pro I recommend this workshop to songwriters of any level."
- Asier Cazalis, Grammy nominated songwriter and artist

"For those of you concerned about producing and writing hits songs while staying current, this masterclass is for you. Wonderful insight into what makes these current hit songs appeal so well to the artists audience."
- Atom Troy, Professor/Artist

"I've been searching for ways to set my lyrics in more purposeful ways than just humming and trying endless variations on my keyboard. This workshop teaches you how to create memorable and impressive vocal lines while still preserving your unique voice and artistry."
- Artur Brisita

"The masterclass was so informative! seeing what I usually hear in a visual form really solidifies things. I love the multiple visual explanations!"
- Carrie Cunnignham, singer, songwriter, live sound engineer, auctioneer, CEO of Sound Barn Publishing

"Insight like no other into vocal melodic patterns of pop hit songs."
- Pablo Arango