When:
Tuesday, April 17, 2018 @ 4:30 PM ET
OR
Wednesday, April 18, 2018 @ 11:30 AM ET
Where:
Live, Online Meeting
Exclusive to Premiere and Institutional Subscribers
This event is exclusive to Hit Songs Deconstructed Premiere
or Institutional subscribers.
Spot current and evolving trends, make strategic songwriting and production decisions, and stay ahead of the curve in a fast-changing musical landscape.
Watch this video to view excerpts from our last workshops.
At the beginning of each quarter, Hit Songs Deconstructed offers a Trend Brief, a live, online meeting delivering concise, data-driven snapshot of the compositional and industry trends for the songs that land in the Top 10 of the Billboard Hot 100.
The Trend Brief looks at:
Trends for the Top 10 in Q1
Trends for songs that entered the Top 10 for the first time in Q1
Trends for the Top 10 for the past 4 quarters
Trends for #1 Hits for the past 4 quarters
Compositional trends by primary genre
Compositional trends include:
Primary Genre
Sub-Genres and Influences
Lead Vocals
Lyrical Themes
Prominent Instruments
Section Lengths
Song Length
Tempo
Key
Industry trends include:
Record Labels
Performing Artists
Producers
Songwriters
Who will benefit from attending?

Songwriters looking to craft commercially viable songs and gain an edge in a very competitive musical landscape.

Producers who need to be on the cutting edge of today's mainstream music scene in order to help shape their clients' songs into hits.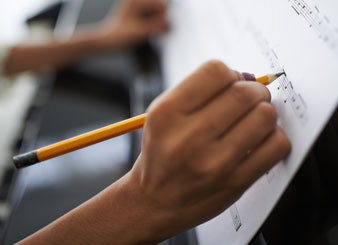 Composers seeking to make targeted pitches to music libraries and production houses that are looking for current-sounding music and/or sound-alikes for film/tv.

A&R and Music Industry Professionals who require the latest compositional and industry trend data to make informed, strategic decisions and stay ahead of the curve. 

Music Libraries & Production Houses that need to be on top of current trends to help with strategic placement decisions and further their ability to guide composers.