This report will keep you in tune with how today's most successful songs are evolving!
With today's hits changing faster than ever, it's critical to proactively stay on top of what's driving today's most successful songs at the compositional level.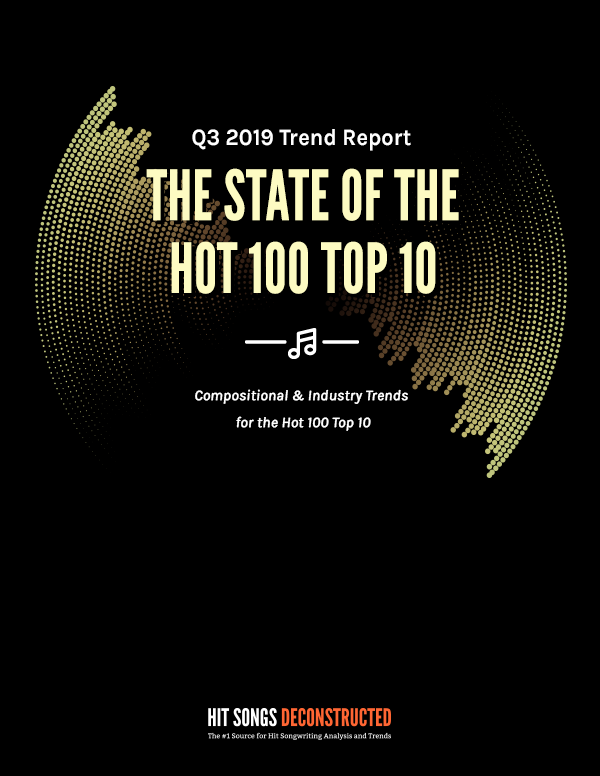 1 Report: $99.99 | 4 Quarterly Reports: $299.99
Find out how 2019 is shaping up when compared to last year!
Who are today's key industry players and influencers?
Which compositional characteristics are most prominent in the Top 10?
Which are on the rise and which are in decline?
Whether you want to work with trends or against them, by staying in tune with today's hit song landscape, you'll gain critical insight that can be used to make strategic songwriting, production and business decisions.