Empowering music business professionals around the world through unparalleled insight into the craft and trends behind today's hits.
Today's most successful songwriters, producers, publishers and labels use Hit Songs Deconstructed to stay informed, hone their craft and make strategic songwriting, production and business decisions.
The platform includes:
A fully interactive database housing the compositional characteristics for the Billboard Hot 100 Top 10. Stay in tune with the latest songwriting trends through interactive trend searches, find songs with very specific characteristics, and compare song architecture across songwriters, artists, producers and record labels.
A searchable archive of hit songwriting techniques culled from today's biggest hits including an array of techniques to hook the listener in and leave them wanting more.
A robust library of song analysis reports and videos providing unparalleled insight into the songwriting and production techniques used to craft some of today's biggest hits.
Quarterly trend reports that keep you informed in a fast-changing musical landscape. </p>
Songwriter & Producers
Stay in Tune with Trends and Hone Your Craft
Publishers & Labels
Powerful Analytical Tools for Today's Music Industry Professional.
Academic Institutions
Give Students an Edge for Success Upon Graduation with Cutting-Edge Tools

Songwriters looking to craft commercially viable songs and gain an edge in a very competitive musical landscape.

Producers who need to be on the cutting edge of today's mainstream music scene in order to help shape their clients' songs into hits.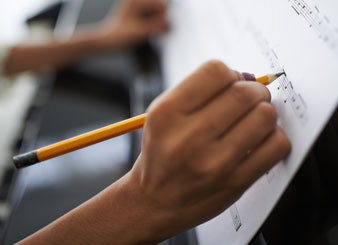 Composers seeking to make targeted pitches to music libraries and production houses that are looking for current-sounding music and/or sound-alikes for film/tv.

A&R and Music Industry Professionals who require the latest compositional and industry trend data to make informed, strategic decisions and stay ahead of the curve. 

Music Libraries & Production Houses that need to be on top of current trends to help with strategic placement decisions and further their ability to guide composers. 
Sign up to receive the HSD Wire, it's FREE!
The HSD Wire
Exclusive monthly content from Hit Songs Deconstructed.
What People Are Saying About Hit Songs Deconstructed