OPTIMIZING YOUR SONG FOR COMMERCIAL SUCCESS
DIY Musician Conference | August 18, 12PM
Using analyses of Hit Songs Deconstructed data, David Penn will get you in tune with current Hot 100 trends and review techniques culled from today's biggest hits to help you optimize your songs for commercial success. Penn will focus on techniques for optimizing three strategic, and often overlooked, sections of a song and review techniques for maximizing the impact of the most important section in any song – the chorus. With a focus on how these techniques contribute to memorability, engagement and the emotional connection, this presentation is designed to provide writers with new tools for music creation.
Your Bonus Video: Hook Maximization Techniques (0:53)

Did you enjoy David's Presentation?
Want to take a deeper dive?
Sign up for the "on demand" version of our latest workshop,
Writing & Producing with a Hit Song Mentality!

Limited-Time Offer: Use discount code DIYWorkshop to save 30%.
(Regular Price: $279 | Your Price: $195)

Segments Include:
Vocal Melody: Creating & Arranging Earworm Melodies (0:54)
Using Effective Rhyme Schemes (0:17)
Building an Engaging Narrative (0:53)
Heightening Engagement Through Vocal Production (0:28)
Maximizing Your Song's Foundation & Vibe Through Strategic Harmony, Tempo, Key & Instrument Choices (0:25)
Strategic Song Section Optimization: Intro, "D" Section, and Outro (0:45)
Creating an Engaging & Memorable Ride Through Energy and Arrangement Shifts (1:25)
Hook Maximization Techniques (0:53 – Your Bonus Video)
JOIN US FOR OUR NEXT LIVE ONLINE WORKSHOP ON DECEMBER 7 & 8 (SATURDAY & SUNDAY)!
Register today and save 35% off the regular price to attend!
You'll save $124 with discount code "DIY2019".
Offer Expires August 31st.
(Full refunds are available up to 30 days prior to the workshop. A credit towards a future event, subscription or product will be issued if you cancel between 29 and 7 days prior.)
Maximize Your Creativity with Tools and Techniques
from Today's Hits that Have Stood the Test of Time!
Join us for this live, online workshop to learn how today's hitmakers are bringing timeless techniques into today's music and learn how you can incorporate them into your own songs to make them more effective.
Through an array of current Hot 100 Top 10 and classic hit case studies, we will examine some of the most effective techniques that have been making hits so successful throughout the ages, independent of genre or the artist employing them. Critical listening exercises are at the core of this workshop. Together, we will listen to examples from recent and past hits, deconstruct the techniques being utilized, and analyze why they are so effective.
At the conclusion of each segment, there will be ample time for your questions.
This workshop will help you understand how these techniques have evolved to remain current, fresh and engaging, get you in tune with what is happening TODAY, and help you prime your creativity for success in today's rapidly evolving music scene.
You'll come away with new insights, tools, and techniques that you can immediately apply to your own songwriting and producing.
Videos of all workshop segments will be made available following the workshop.
The Core Components
The workshop begins with a deep dive into vocal melody. We'll start off by looking at an array of recent Hot 100 Top 10 choruses, ranging from the ultra-simplistic to the more complex. We'll examine what these choruses have in common, what sets them apart, and how they are all optimized for maximum engagement, infectiousness and memorability. We'll then hone in on one recent chart-topper to see how the vocal melody is optimized in each section of the song.
The lyric section follows, where we'll focus on the narrative as well as rhymes, the glue between the melody and the lyrics. Using recent case studies across an array of popular lyrical themes, we'll look at how the storyline is structured & developed across sections, and how it is optimized to connect with the listener.
Vocal production is next. We'll take one recent chart-topper and go through the entire song while referencing a DAW arrangement outlining the song's vocal production, and explore the techniques that were used to maximize the song's vibe, increase memorability and amplify engagement. We'll also review an array of popular duet/group vocal structure techniques.
We'll then close out day 1 by exploring how harmony and strategic instrument selection can heighten a song's impact through a host of recent Top 10 case studies.
Optimizing Your Song for Maximum Impact
The second half of this workshop focuses on optimizing your song.  We'll begin with structure and dive into key, tempo and song form, reviewing current trends and exploring how strategic structural decisions can impact your song. We'll then move into energy and arrangement where we'll use DAW projects to illustrate effective energy and arrangement flow to heighten engagement and memorability. We'll conclude the segment with a host recent C.I.A. (chorus impact accentuator) techniques that will  help prime your choruses for maximum impact.
Next, we'll dive into song section optimization techniques, honing in on three strategic points in a hit song – the intro, the "D" (departure) section, and the outro. We'll look at an array of techniques from recent and classic hits, including "saying hello" to the listener with different types of hook-based and multi-part intros, providing an engaging and memorable departure through recycled and new material and A.P.M. (audience participation moment) techniques, and "saying goodbye" with a focus on effective outro techniques such as the "Ramp Down" and "Wind Up Grand Finale Hook Fest" techniques.
Hooks are next.  Using an array of recent and classic hit song examples, we'll see how some of the most infectious, engaging and memorable hooks are structured and employed. Topics will include vocal hook techniques such as full section, partial section, "icing on the cake" hooks, instrumental hooks including foundational and melodic, and an array of hook maximization techniques.
We'll conclude the workshop with methods for optimizing your song for today's marketplace by looking at examples of recent hits and examining their genre/influence blend, instrument choices, vocal characteristics, lyrics, etc. and discussing how they leveraged trends to connect with their audience while transcending trends to stand out.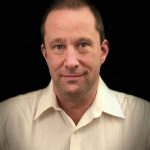 ABOUT DAVID PENN
David Penn is co-founder of Hit Songs Deconstructed, responsible for spearheading all analysis, editorial content, and workshops.
Mr. Penn is a recognized expert in the craft and trends behind hit songs and has been featured in an array of podcasts and articles published by Billboard, Variety, Music Week, Canadian Musician Radio, BMI, Financial Times, and the Economist, to name a few. He also regularly guest lectures at top universities such as Berklee College of Music and NYU as well as at industry events such as Music Biz, DIY Musician Conference and others.
A music connoisseur of all time periods and genres, he is a "go-to" consultant for songwriters, producers, publishers and labels.
What are some of the songs we will use as case studies?
Another One Bites The Dust, Queen
Bad Guy, Eillish
Better, Khalid
Better Now, Post Malone
Black Sabbath, Black Sabbath
Boy With Luv, BTS featuring Halsey
Break Up With Your Girlfriend, I'm Bored, Ariana Grande
Breaking The Law, Judas Priest
Chantilly Lace, Big Bopper
Despacito, Daddy Yankee, Luis Fonsi featuring Justin Bieber
God Is A Woman, Ariana Grande
Happier, Marshmello, Bastille
Havana, Camilia Cabello featuring Young Thug
High Hopes, Panic! At The Disco
I Don't Care, Ed Sheeran, Justin Bieber
I Like It, Cardi B, Bad Bunny, J Balvin
If I Can't Have You, Shawn Mendes
Le Freak, Chic
Light My Fire, The Doors
Louie Louie, The Kingsmen
Love Lies, Khalid, Normani
ME!, Taylor Swift featuring Brendon Urie
Meant To Be, Bebe Rexha, Florida Georgia Line
Moves Like Jagger, Maroon 5 featuring Christina Aguilera
My Sharona, The Knack
Nice For What, Drake
Old Town Road, Lil Nas X
Physical, Olivia Newton-John
Psycho, Post Malone featuring Ty Dolla $ign
Rappers Delight, Suger Hill Gang
Rihannon, Fleetwood Mac
Rock Around The Clock, Bill Haley & His Comets
Rockin' Robin, Bobby Day
Roxanne, The Police
(I Can't Get No) Satisfaction, The Rolling Stones
Scars To Your Beautiful, Alessia Cara
Shallow, Lady Gaga, Bradley Cooper
Sorry Not Sorry, Demi Lovato
Stay, Alessia Cara, Zedd
Stayin' Alive, The Bee Gees
Sucker, Jonas Brothers
Thank U, Next, Ariana Grande
That's What I Like, Bruno Mars
The Midde, Maren Morris, Zedd, Grey
Walk It Talk It, Migos featurng Drake
Whole Lotta Love, Led Zeppelin
Without Me, Halsey
Youngblood, 5 Seconds Of Summer
ZEZE, Kodak Black
What People Are Saying
"Awesome workshop. I have never seen hit songs broken down in such an accurate and detailed way."
Jerome Baylor
"Tons of fantastic tips and information on how to create hit songs. I learned so much!"
Brett Steelhammer
"You combined elements I've tried to put together through hours of studies, videos, and books into something straightforward and easy to understand."
Reanne Howell
"There is so much you don't know that you don't know. This workshop helps fill that gap, and that knowledge is invaluable."
Bryce Dudzinski
"I've come away with a really solid understanding of what make hits work."
Brian Hecht
"Great event. Would recommend for new and experienced writers."
Summer Edeen
"I would recommend this to producers and songwriters who want to open their mind and improve their way of thinking."
Giulio Cercato

How long will the videos be available?
For a period of one year from the day
you sign up.
What does the workshop include?
Nine workshop video segments totaling approximately
six hours. Each workshop segment is paired with its
own downloadable workshop materials.
Workshop Price
Non-Subscribers: $279
Hit Songs Deconstructed Subscriber?
Click here
to request your discount code