DECODING THE HITS
Saturdays from 11AM - 3PM ET on October 17th, October 31st, and November 14th.
Butter
A Case Study on Melody and Hooks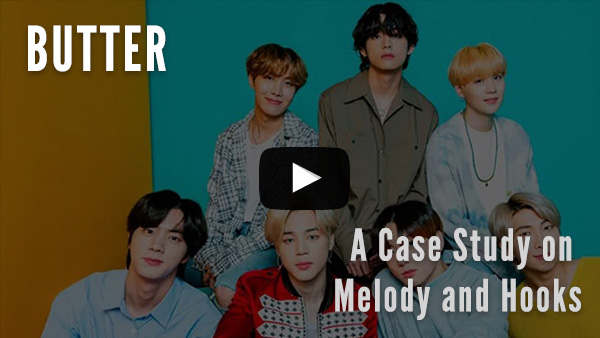 What does just about every chart-topping hit have in common? Super-infectious hooks, of course!
This video case study will take you on a deep dive into Butter's melody and hooks.