Join us for this inaugural, live online masterclass where we take a deep dive into the melody and hook-writing techniques behind one of the most prolific hitmakers of all time, Max Martin.

From Britney to Ariana, Justin T to Justin B and beyond, Max Martin has crafted countless chart-topping hits for A-list artists for over two decades.
With a focus on his Hot 100 Top 10 hits from the past 10 years and using the Hit Songs Deconstructed methodology, this masterclass will pull back the curtain on his most effective techniques used to hook the listener in, leave them wanting more, and MAXimize the most important section in any mainstream hit, the chorus.
Throughout the masterclass, we'll be covering an array of topics, including:

Melodic math and K.I.S.S. ME melodies (Keep It Simple, Singable and Memorable)
Strategic hook creation and placement
Hook foreshadowing and creative reinforcement (knowing the chorus before you hear it)
Chorus melody-writing and arrangement
An array of intro and outro techniques to hook the listener in and leave them wanting more
And much more!
By attending this masterclass, you'll gain unique insight into how his songwriting has evolved over the years and come away with an array of tools and techniques that you can immediately start using to help take your songs from good to great.
How will you benefit from this workshop?
At the end of this workshop, you will walk away with:

Unique insight into the lyrical patterns that shape today's biggest hits
A toolbox of proven techniques that will help take your lyric writing to the next level
A new approach to your writing process that combines your unique creativity with a methodical approach to maximize the impact of your songs
Templates of Hit Songs Deconstructed's tried and true Narrative and Rhyme Tables that will allow you to quickly and decisively evaluate your lyrics' strengths and weaknesses through an objective lens
Limited seats available.
Decoding Hooks is for you if:
• You want to compete at the highest levels and attain continued commercial success
• You want new tools to evaluate your songs' strengths and weaknesses and help prime them for maximum impact
• You are ready to take the leap and combine your unique creativity with a little bit of science
By applying the techniques you learn during this masterclass to your music, you will take your writing and producing skills to the next level, regardless of the genre you're working in.

Limited Seats Available
The January 30th masterclass is sold out. Register today to secure your spot on February 6th before we sell out again. Seats are available on a first-come, first-served basis.

Your registration includes the live, online three-hour workshop, Q&A throughout the workshop, the presentation deck, and exclusive Hit Songs Deconstructed materials to assess your songs and optimize them for commercial success. A video of the class will also be made available to participants following the workshop.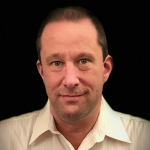 Your Masterclass Instructor
David is a recognized expert in the craft and trends behind hit songs and has been featured by Billboard, Variety, Music Week, Canadian Musician Radio, BMI, Financial Times, and the Economist, to name a few. He also regularly guest lectures at top universities such as Berklee College of Music, NYU, and Frost School of Music, as well as at industry events such as Music Biz, DIY Musician Conference and others.A music connoisseur of all time periods and genres, he is a "go-to" consultant for songwriters, producers, publishers and labels.
What People Are Saying About Hit Songs Deconstructed Workshops