Saturdays @ 11AM ET on September 25, October 9 & 23, November 6 & 20, December 20
Today's hitmakers understand that
great music is made where art and science meet.
That's why they combine their unique creativity with tried and true techniques for arranging their songs, composing earworm melodies, and writing lyrics that connect with widespread audiences.
If you want to compete at the highest levels, you need to start using them too.
Sometimes you just can't get a song out of your head…
want to know why?
Over the course of three months and six classes (every other Saturday), this live hands-on masterclass will pull back the curtain on the patterns behind today's hits with a focus on how they affect the listener, providing you with techniques that you can immediately start using to write and produce songs that can compete on the hit song stage.
Using the Hit Songs Deconstructed methodology, and an array of in-depth Hot 100 Top 10 case studies, each class will get you in tune with current trends and focus on techniques for optimizing specific aspects of your song. Following each class, you will receive proprietary Hit Songs Deconstructed materials to help you assess your song for strengths and weaknesses and apply the techniques learned.
This is a hands-on masterclass during which you will continuously work on and improve one of your own original songs.
Over the course of this masterclass, you will take one of your original songs and apply the techniques you learn during each class to optimize your song's impact. Throughout the masterclass you will have the opportunity to participate in one-on-one sessions with the masterclass instructors to discuss and receive feedback on your song. The masterclass will conclude with a group listening session where you will have the opportunity to play your song for the group, discuss your process, and get additional feedback.
What topics will be covered over the course of this masterclass?
Creating and arranging earworm melodies
Writing engaging lyrics and using effective rhyme schemes
Heightening engagement through vocal production
Creating an engaging & memorable listening experience through song structure, energy, and arrangement
Strategic song section optimization and hook maximization techniques
The key techniques used in producing, editing and mixing today's hits and what they achieve
Current trends, techniques and best practices for maximizing audience connection value and engagement
When you register for this masterclass, you will also gain access to a private Facebook group where you will have the opportunity to share your song with the group, discuss your process, and get feedback from both David Penn, Prince Charles Alexander and other participants.
Schedule
September 25th: Introductions and Song Presentations
October 9th: Hit Song Vocals
October 23rd: Hit Song Lyrics
November 6th: Hit Song Arrangement
November 20th: Hit Song Production (Instrumental & Vocal)
December 4th: Final Listening Session
Classes are between 3 – 4 hours long.
*Note that to participate in this masterclass, you must actively work on an original song over the course of the masterclass. If you do not which to work on a song, you may purchase the individual masterclass segments by clicking here.
*Dates subject to change.
Masterclass Instructors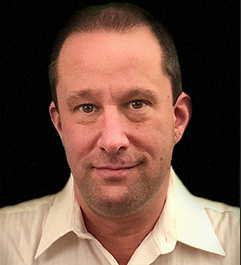 David Penn
Co-Founder, Hit Songs Deconstructed
David is a recognized expert in the craft and trends behind hit songs and has been featured by Billboard, Variety, Music Week, Canadian Musician Radio, BMI, Financial Times, and the Economist, to name a few. He also regularly guest lectures at top universities such as Berklee College of Music, NYU, and Frost School of Music, as well as at industry events such as Music Biz, DIY Musician Conference and others.
A music connoisseur of all time periods and genres, he is a "go-to" consultant for songwriters, producers, publishers and labels.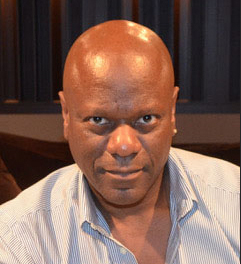 Special Guest Prince Charles Alexander
Grammy winning, multi-platinum music producer, mixing engineer and professor at Berklee College of Music
Prince Charles Alexander is a Grammy winning, multi-platinum music producer, mixing engineer and professor at Berklee College of Music. At Berklee, he created the Commercial Record Production minor curriculum for the Music Production and Engineering major, co-authored the Vocal Production course and authored the Commercial Vocal Production graduate course for Berklee Online. From 2005 to 2014 he also taught at NYU's Clive Davis Institute of Recorded Music.
Prince Charles' client list includes Mary J. Blige, Sting, Destiny's Child, Aretha Franklin, the Notorious B.I.G., J Lo and Diddy. But, his most recent successes are those of his former students, including two that are currently garnering huge success as artists in the music industry, Charlie Puth and Maggie Rogers.
What Masterclass Past Participants Are Saying
"The Hit Song Matrix Masterclass has been instrumental in my learning and creative processes. The knowledge given was vast yet digestible. The team was passionate, professional and dedicated to helping me understand and apply all of the material. I would HIGHLY recommend this masterclass to anyone who is serious about making music."
– Kory Fulton
"This Masterclass was phenomenal. There was so much detail on every class, and each topic was presented in a clear and concise way. The presenters were wonderful, they provided examples of everything discussed and did not skip over any questions we had and took ample time to answer each one. I highly recommend taking their classes!"
– Kaitlyn Mann
"After every single segment I rewrote my song paying attention to a different aspect of the song. One week just the lyrics, one week just the melody, one week just the production, etc. It gave me such a different way of looking at rewrites and what can be changed, really digging into the detail of every aspect of my song. It was a massive eye opener for me, and I highly recommend this masterclass!"
– Tanja Utunen
"Not only are the presenters very knowledgeable and helpful, but the course materials are professionally put together. We had fun collaborating as a group of classmates, too. The course is so packed full of useful details that I will be referring to it again and again during my future songwriting work."
– Cheryl Ostor
"What a class! Even as an avid student (and teacher) of theory and musical analysis, I had never seen the granular and global view to a song that Hit Songs Deconstructed presents. In a course that is part songwriting, part production, and part music theory, we dove deep, often measure by measure, line by line, or hook by hook! Equally valuable was the opportunity to workshop one of our own tunes through the course of the master class, applying the techniques that we learned from Billboard Top 100 tunes to our own works, gaining invaluable guidance directly from the HSD team. And we had a great group of fellow students to work and share ideas with, too! Highly recommended!!!"
– Anthony Postman
"Sometimes you take courses where the teachers are not approachable or don't know how to teach. They were so kind, genuinely cared about my growth and are AMAZING teachers. If you are able to take this course do it, you won't regret it."
– Jeannie Lambert
"Amazing! From the depth of your analysis, to the techniques you covered, to the practical tools you provided us with, to the the level of professionalism of each masterclass. I'm really honored and profoundly grateful for all I learned from you."
– Patrick Gorce
"The one-on-one interaction provided by instructors enabled me to recreate a song that I now consider to be very powerful. Their overall knowledge in the business is second to none. I recommend this course to any inspiring producer or songwriter that is serious about their craft. This is a must do masterclass!"
– Reginald Wiseman

Dr. O, producer, Young M.A., Chris Brown, Lil Wayne
"Amazing workshop, I wish this type of class was taught in my undergraduate or even graduate school curriculum. Spot on with the analysis and relevant to any music theory, composer, songwriter, or producer in the game now. Bravo!"



Roy Stride, Hit Songwriter, Producer, Artist
One Direction, 5 Seconds of Summer, Scouting for Girls
"I've been writing professionally for over ten years but I've found several nuggets of gold in each presentation that have improved my writing already."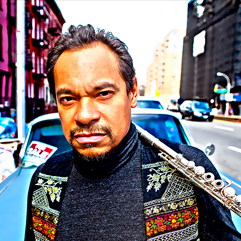 Jay Rodriguez, Grammy nominated musician, film composer, producer and arranger
Prince, Elvis Costello, Miley Cyrus, Celia Cruz, Tito Puente, Akon, Wu Tang Clan, DJ Premiere, Guru
"This was one of the most thorough, well-presented and thought out master classes on pop writing I have ever experienced. It was also made user friendly by David Penn's deep understanding of the music he was teaching."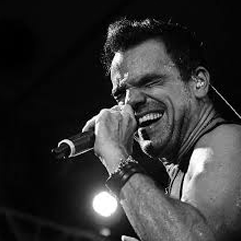 Asier Cazalis, Grammy nominated songwriter and artist
"Very thorough, fun and insightful. Kind of a moneyball for songwriting, which is an interesting and original way of analyzing the creative process. As a pro I recommend this workshop to songwriters of any level."



Carrie Cunnignham, Singer, songwriter, live sound engineer, auctioneer, CEO of Sound Barn Publishing
"The masterclass was so informative! Seeing what I usually hear in a visual form really solidifies things. I love the multiple visual explanations!"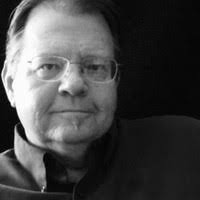 George Haughton, Educator/Songwriter
"What I learn from these workshops and the Hit Songs Deconstructed website in one month would take me years to figure out on my own, and by then, it wouldn't even apply to the current music scene. These are not just songwriting tips and tricks; these workshops are a masterclass in hit songwriting, as is the website. If you're truly serious about being a professional in this business, Hit Songs Deconstructed will put you on that path."


Inside the Hit Song Matrix is for you if:
• You want to compete at the highest levels and attain continued commercial success
• You want new tools to evaluate your songs' strengths and weaknesses and help prime them for maximum impact
• You are ready to take the leap and combine your unique creativity with a little bit of science
• You are willing to devote time to virtually collaborate with other participants in between classes to apply the techniques covered
By applying the techniques you learn during this masterclass to your music, you will take your writing and producing skills to the next level, regardless of the genre you're working in.
Limited Seats Available
Seats are available on a first-come, first-served basis.
Your masterclass registration includes six live online classes (segments are not pre-recorded), personalized feedback on your original song, workshop materials, and videos of each class.
REGISTRATION CLOSES IN:
Registration is now closed.
Guest Speakers